Daily excursions and private boat trips on the Amalfi Coast
A full day on the boat among the beauties of Amalfi and Positano
Book here your dream yacht experience on the Amalfi Coast at an affordable price! Choose between a relaxing cruise or an exhilarating adventure, and discover Amalfi, Positano, Praiano, Furore and Maiori, following the most popular routes. Our professional captain will welcome you aboard "Tornado 38", a 12 meters speed power boat that offers spacious cushions and comfortable seating options.

ABOUT AMALFI COAST

Unesco world heritage site
Amalfi Coast is a dramatic coastline surrounded by the crystalline waters of the Mediterranean sea. It's the perfect location for families, couples and young travellers. The romantic beaches, the protected natural reserves, the smells of lemon blossoms, the sun-kissed villas, the majolica style and the delicious food… You'll really fall in love with this pearl of Italy that has become UNESCO world heritage site. Our boat rental and yacht charter services will allow you to make the most of it!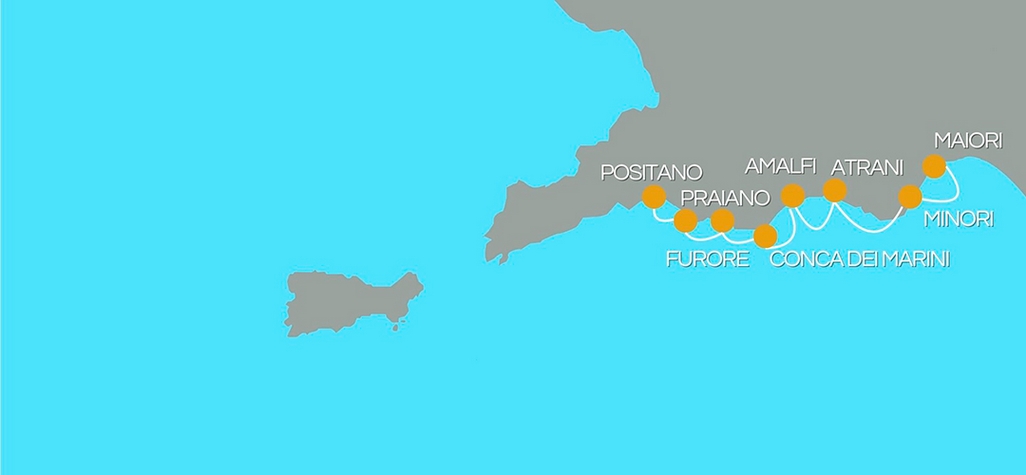 TOP DESTINATIONS

Boat tour highlights
Taking a private boat trip is certainly the most adapted way to visit the top destinations around the Amalfi Coast in just one day. You will have the opportunity to explore all the tourist attractions reachable only by sea. The most popular are the Li Galli island in Positano, the Fjord of Furore and the Pandora Grotto in Maiori. See them from an exclusive view on the water!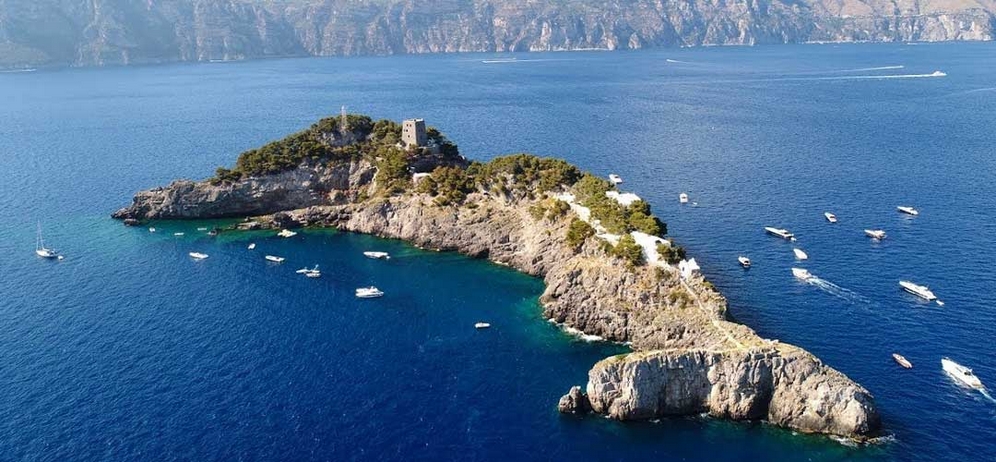 Li Galli Island
Li Galli is a private archipelago of three islands off the coast of Positano, also known as "Dolphin island" for its shape. Li Galli was inhabited by Rudolf Nureyev.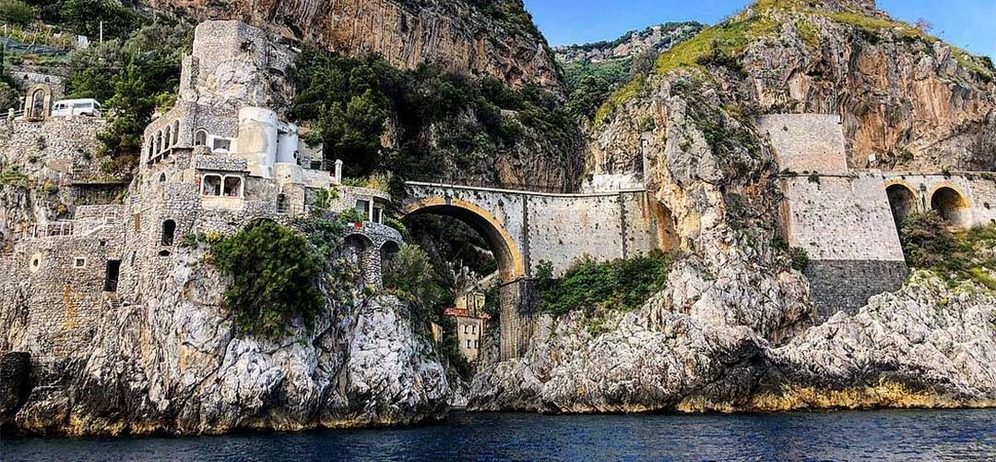 Fjord of Furore
The natural fjord is a top spot in Furore. Its valley is overlooked by a bridge and is characterised by the presence of a little beach and ancient fishermen's houses.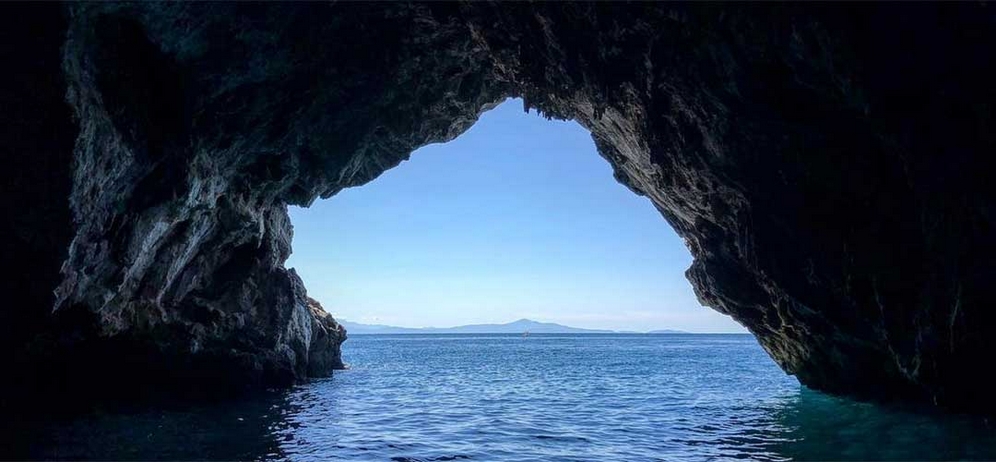 Pandora Grotto
The Pandora Grotto is a truly magical cave near Maiori. With its stalactites, stalagmites and emerald waters, the cave is classified as a must-see natural attraction.

AMALFI COAST BOAT TOUR

Discover our unmissable 8-hours itinerary
The Amalfi Coast boat tour itinerary includes all the towns between west and east. So, this route will take us along Maiori, Minori, Ravello (view from the sea), Atrani, Amalfi, Conca dei Marini, Furore, Praiano, Positano and Nerano. Normally, we used to start from Amalfi or Positano docks, but we can depart from every town on the coast.

A dip in the Amalfi Coast
A swim in the sea in Positano
In

Maiori

, we will first visit the

Pandora Grotto and the "Spiaggia del Cavallo Morto

" (

Beach of the Dead Horse

), a sandy little bay. These natural sites are surrounded by amazing clear waters.



A little later we will pass near Maiori and Minori

beaches.




On the way you will see

Ravello

cliffs and its sea front villas, the small village of

Atrani, the Waterfalls of Marmorata

and the port of

Amalfi

.




Once past the picturesque

Conca Dei Marini

village, we will reach the

Furore Fjord

and its 28 meters bridge.




Right after, we will stop in

Praiano

for a swim before continuing to

Positano

and

Nerano

.




We will sail around the

Li Galli island and then you can decide where to eat in Nerano.

After the lunch break, we'll sail around the lovely coast of Positano for a last swim near the bay of Tordigliano

.




The return trip to

Amalfi

will give us different village views. Of course, this moment will be followed by music and drinks on board.



Tour information:
Highlights:
Pandora's grotto

in Maiori, Furore Fjord, Li Galli island in Positano;
Passengers:
max 10 people;
Included services:
open bar with water, coca cola, prosecco,
beer and welcome drink
. Limoncello tasting and appetizers. Snorkelling sets, cushions, beach towels and lifebelts
;
Extra services on request:
lunch on board (max for 4 people), breakfast, wine tasting typical of the Amalfi Coast and champagne
.
For more info about the tour, please send us an e-mail or call us at +
39 366 47 23 160
.
TESTIMONIALS

What clients say
The best way to understand how we've optimized guests holidays is to read their stories and experiences. Discover what our clients have to say about our Amalfi Coast boat tour and contact us to reserve a daily private trip from/to Amalfi and Positano. Rent a boat today! Your English-speaking skipper is ready to sail.

"
The skipper showed up on time and the boat was to its description. He was a skilled and knowledgeable skipper and we trusted his competency. He was nice and funny but not over the top (which some tour operators can be) or unprofessional in any way. I would recommended this
boat excursion
on the Amalfi Coast.
"

HTNRoma

"
My husband and I rented a
private boat
. We had fantastic day cruising along the Amalfi Coast with our captain, Carmine. Carmine was great! He was extremely knowledgeable about the sites – constantly pointing things out to us. He made sure our wine glasses were full & served as our photographer the whole day.
"

Shannon1199

"
My wife and I had a great
boat tour
on our last day of our Positano
honeymoon
! Our captain first took us on a tour of the entire coast, up to Maiori. We went into a few beautiful grottos along the way, which was a way nicer experience than the famous Blue Grotto, since we had these all to ourselves. Our captain was very professional and friendly.
"

Steven S