Water taxi and fast transfers by sea
The most effective way to get around and travel on the Amalfi Coast
Water taxi is the most comfortable and popular means of transport as it is very fast as well as comfy. Our private boat transfers are available from/to every village of the Amalfi Coast. We can send a boat to pick you up from your seaside Villa, Hotel and Bed and Breakfast in Positano or Amalfi, and sail around the coast. Go wherever you want with Amalfi Boat Tour!


Friendly private transfer service
Do you want to travel fast and safely? Save some time and rent a private yacht with your own captain to reach every tourist destination (drink and snack on board included). The water taxi formula is the ideal solution for your Hotel transfer between the Hotel and Naples airport, or vice versa (if your hotel is located right next to the sea). The Tornado 38 yacht can take up to 11 passengers with cruise speed of 25 - 32 knots carrying your luggage around with you. Your family or group journeys have never been so relaxing.

Safe transfers
Why our boat transfers are safe? The boat is equipped with all the necessary safety equipment and it's driven by experienced English speaking skipper.
Fast transfers
Why our boat transfers are fast? The Tornado 38 is an high speed boat can reach a maximum speed of approximately 32 knots. The service will save you valuable time.
No stress transfers
Why our boat transfers are stress-free? It's not a group transfer, so you can decide to share it with friends and family. Furthermore, the boat is very clean and comfortable.
PLACES OF DEPARTURE AND ARRIVAL

Travel without time limits
Enjoy private transfers on to Amalfi, Positano, Sorrento, Capri or another destination, and turn a water taxi service into a daily excursion. Make the most of your trip with our professional boat transfers. You'll have the fastest 24-hour service while at the same time having a full immersion into the most important sights of the Amalfi Coast. The stunning coastlines that you'll see from the boat will create an atmosphere of maximum relax. Select your route!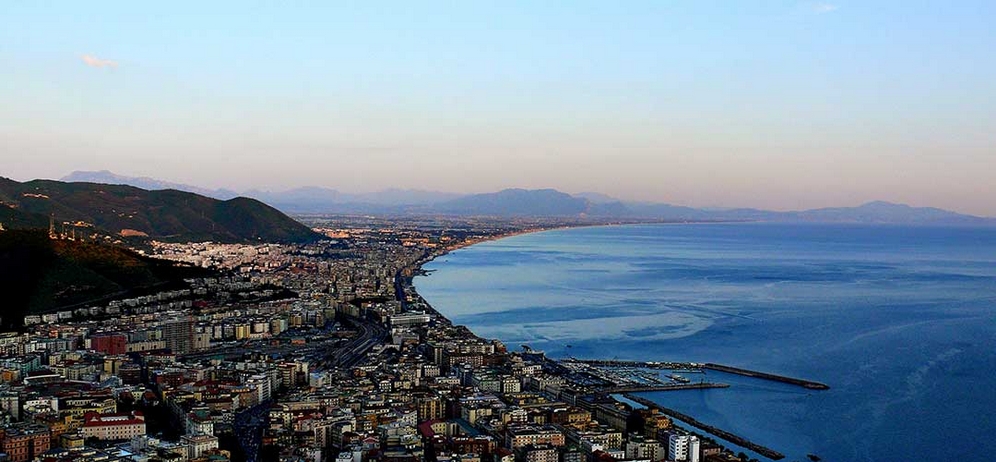 From Salerno to...
Salerno is a city located on the namesake Gulf on the Tyrrhenian Sea. It has a railway station and a sea port. They are both referents point for the tourist traffic.
From Cetara to...
Cetara is a picturesque little fishing village nestled in a green valley. It's famous for tuna fishing and other seafood products, such as the "Anchovy Colatura".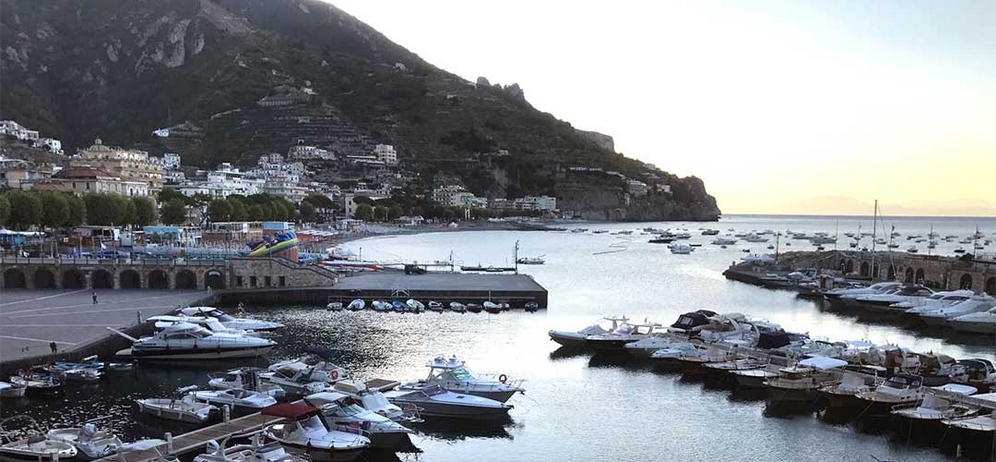 From Maiori to...
Maiori is a typical village loved for its very long beach. Summer is the crowded season of all. The most scenic attractions are the Norman Tower and Miramare Castle.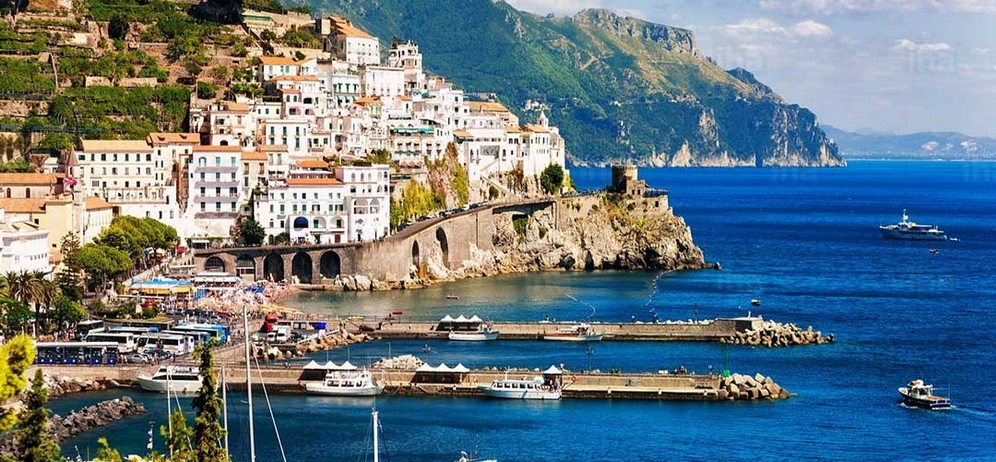 From Amalfi to...
Amalfi is undoubtedly the most notorious city of the Amalfi Coast. Every year a lot of tourists take a stop at the St. Andrew Cathedral, a treasure of art.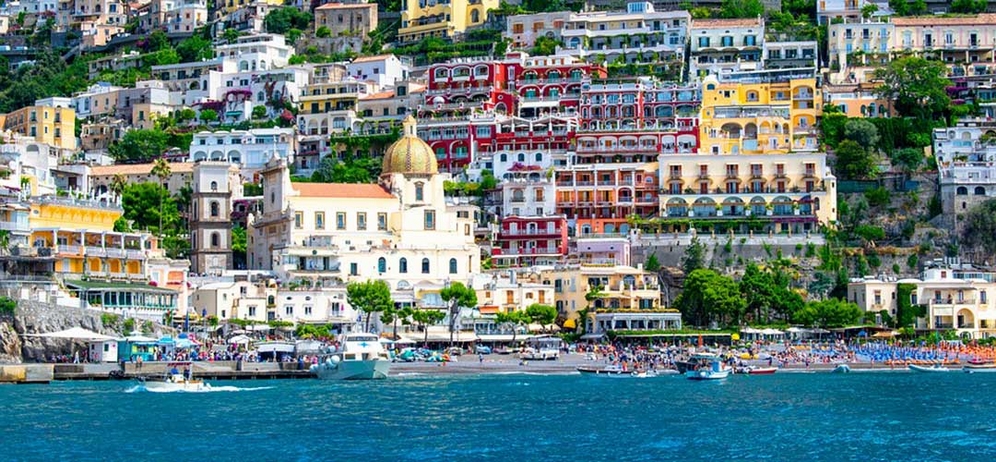 From Positano to...
Positano is a little beach town and it's the very VIP destination of the Amalfi Coast. Here you can find exclusive restaurants and handmade boutique.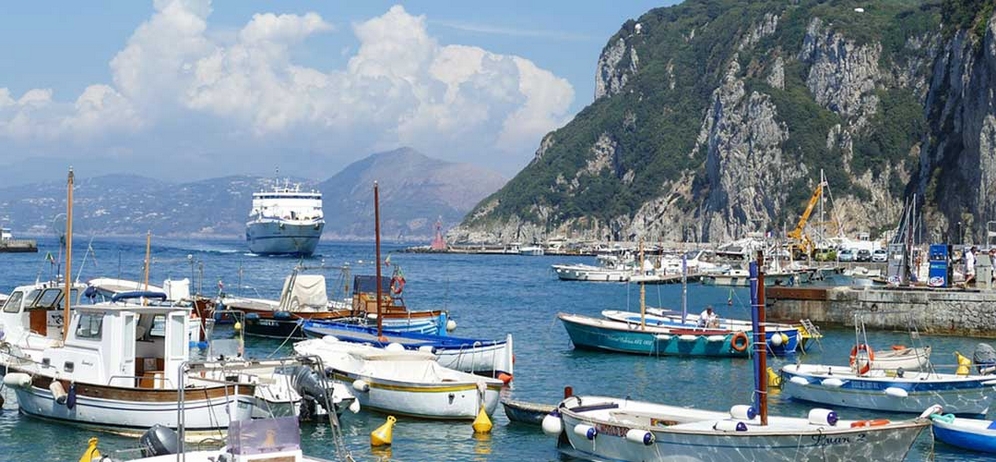 From Capri to...
Capri is called the "

blue island

"

for its deep blue waters. It is rich in natural sites and legendary attractions that have rendered it a must-see destination.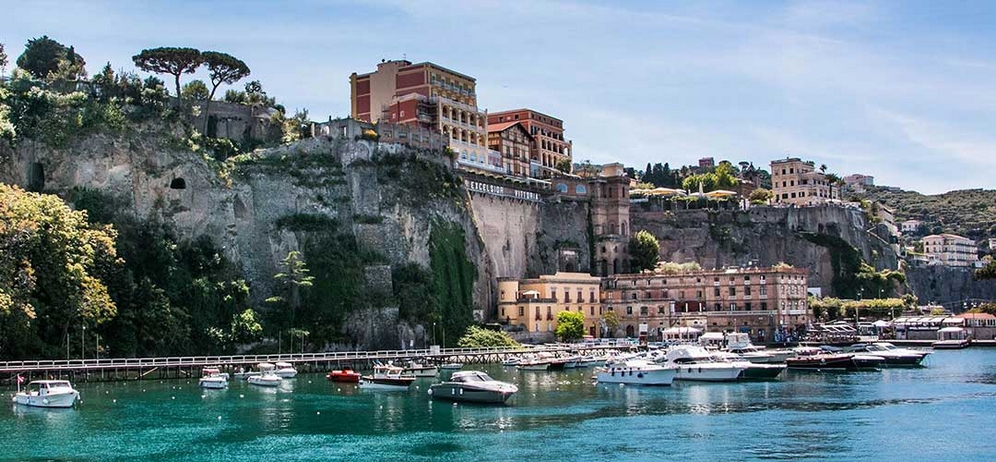 From Sorrento to...
Sorrento is situated in the Sorrento Peninsula, near the Gulf of Naples. It's the town of the lemon gardens and high quality hotel situated on cliffs of tufo.

Water Taxi Transfers
How much does a water taxi transfer or a mini cruise on the Amalfi Coast cost? Contact us by filling out the form below.